Reading Time:
2
minutes
Reading Time:
2
minutes
"It's a Gretsch!" Something I really missed in my guitar collection and also the first non solid body guitar which I own – besides the accoustic guitars- is the Gretsch G5622T-CB Electromatic GG Model in seafome (or georgia) green. Isn't she a beauty?
First impression
I bought this guitar in December 2017 and when the Gretsch G5622T-CB arrived I was quite excited. It's coming without any gigbag or suitcase, but the price around 900 € probably doesn't allow any space for such features. On the other hand other guitar company's have got a little bit more to offer in this case.
When i opened the box I saw a green perfect looking beauty. First impression: ZZ TOP!
Finishing
The painting is perfect. So you can expect a perfect painted semi hollow guitar. The binding in creme also was done very accuratley. So no minus regarding these topics.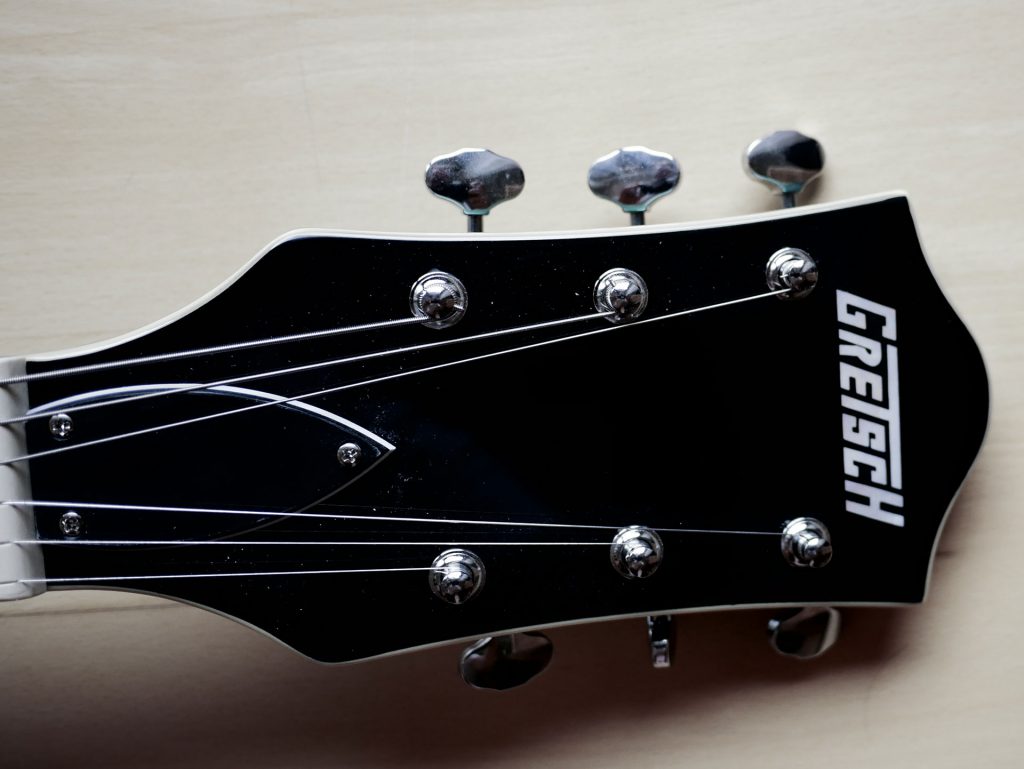 Playability
The Gretsch G5622T-CB can be played very easily. The neck is quite slim, if you have big hands you could struggle perhaps a little bit, but for me as guy with small hands it is perfect.
Sound
It's the sound you would expect from a semi hollow guitar. Not more and not less. Perhaps a fully semi hollow guitar (without the T-Block in the middle) gets the jazzy sound of the hollow body guitars a little bit better. But this Gretsch G5622T-CB sounds amazing and if you play with the beast live you don't have any feedback problem. The pickups are not the high level
Overview and Summary
Plus:
Sound
Playability
Look
It's a Gretsch
Minus:
No case or gigbag added
Very hard to set up (buzzing like hell)
The recommend case fits very tight (almost to tight)