Reading Time:
2
minutes
Reading Time:
2
minutes
Boss is one of the most famous guitar pedal companies, perhaps the most famous one. They have set up standards especially in the field of the overdrive and distortion section. Starting with first overdrive pedal in 1979, the OD-1, the Boss OD-3 Overdrive is the third generation of these yellow sound monsters.
The exterior of the Boss OD-3 Overdrive
The OD-3 comes in the typical metal housing. On the left and right sides are the input and output sockets. The effect unit is powered either by a power supply, whose connector is located on the top, or with a 9 volt battery. This is hidden under the wide foot switch. Changing the battery is super easy. You just have to open the screw on the bottom side and the compartment flips open.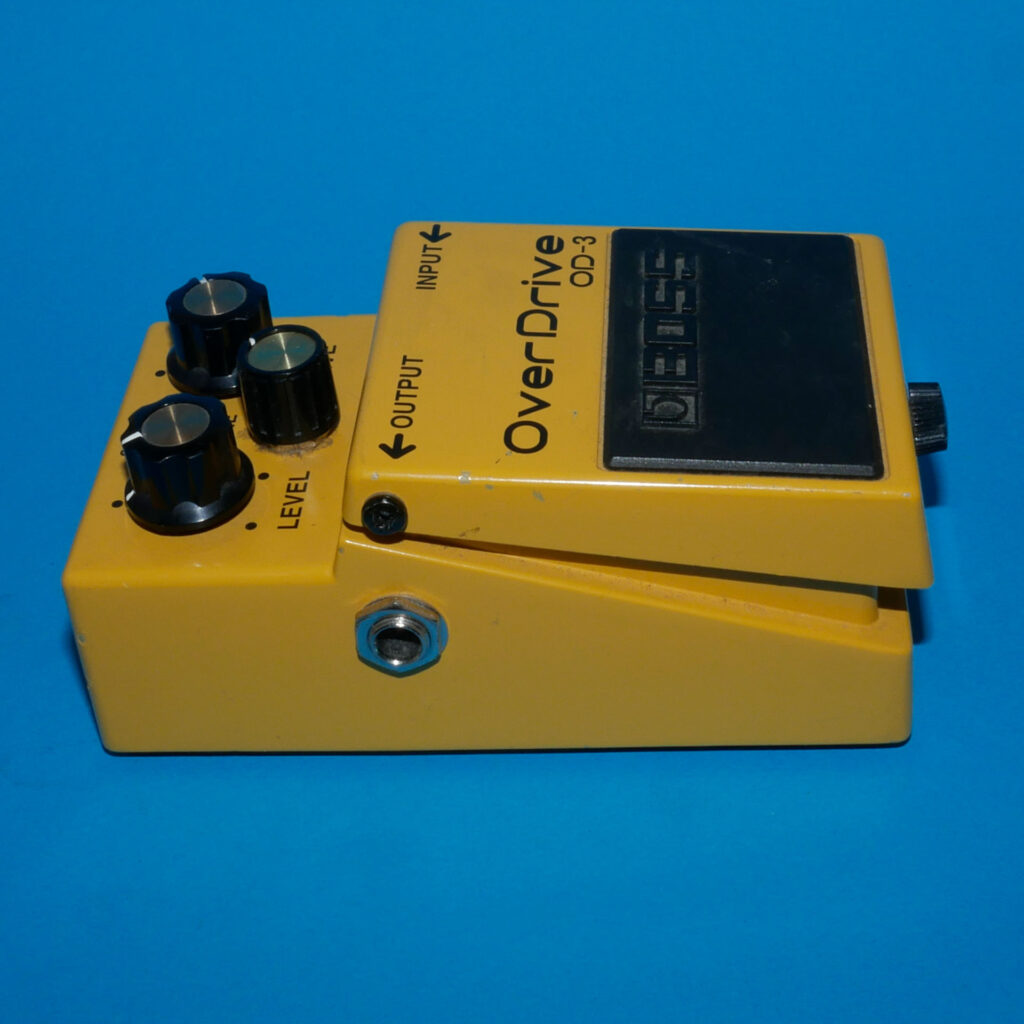 Controlling the sound
There are a total of three buttons on the head of the pedal. The Level knob controls the volume of the effect. To the right is the Drive knob. Here you can set the intensity of the distortion level.
Finally, there is a Tone knob, which is a little smaller in the middle below the two larger knobs.
This controls the amount of treble and bass. The controls still run extremely smoothly after all these years and show no signs of wear.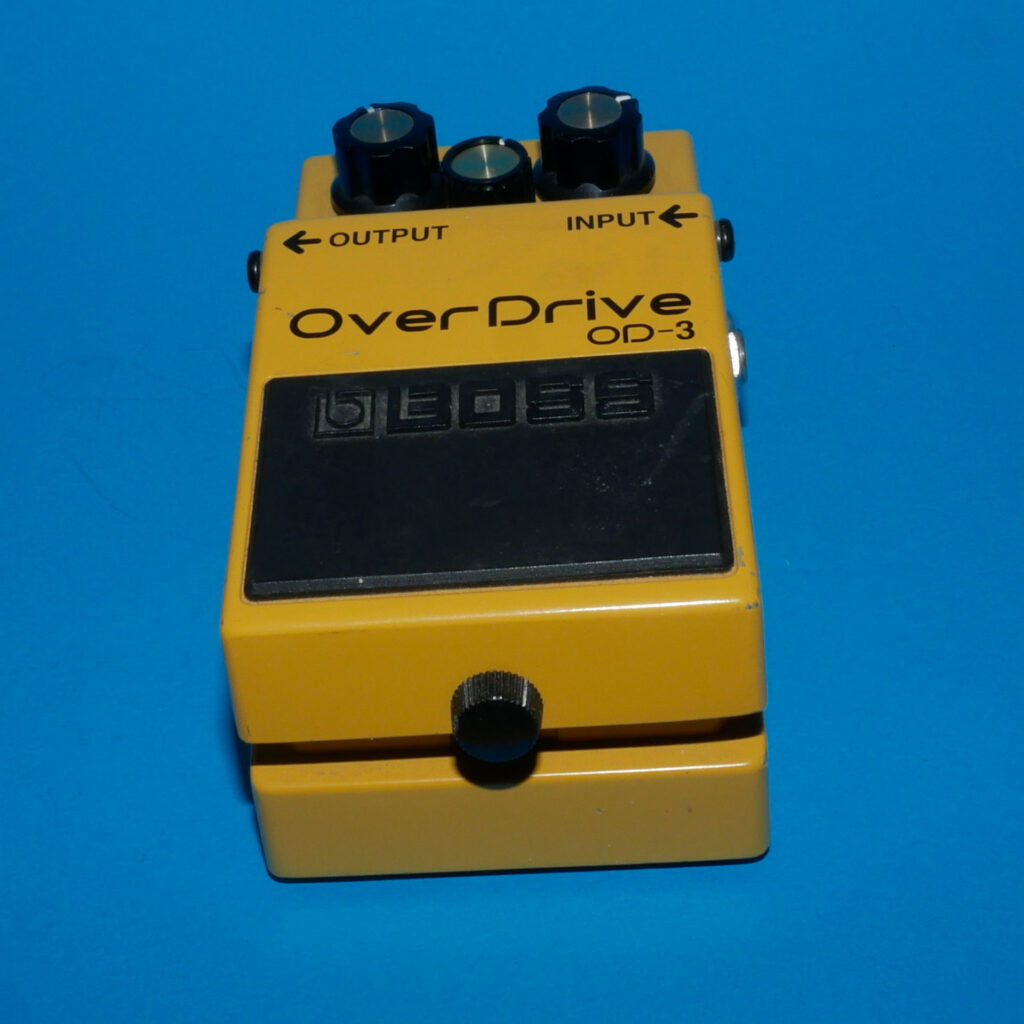 The Sound of the Boss OD-3
The OD-3 is not for real heavy guys. If you expect a high gain distortion sound, you will not get the desired result. But the pedal is not made for that.
It offers the classic overdrive sound. It offers nice midrange sounds that can elicit a beautiful lead sound from a tube amp, for example.
The Boss OD-3 can also be used as a booster. Drive a little down, the level up and the guitar sings even more beautiful.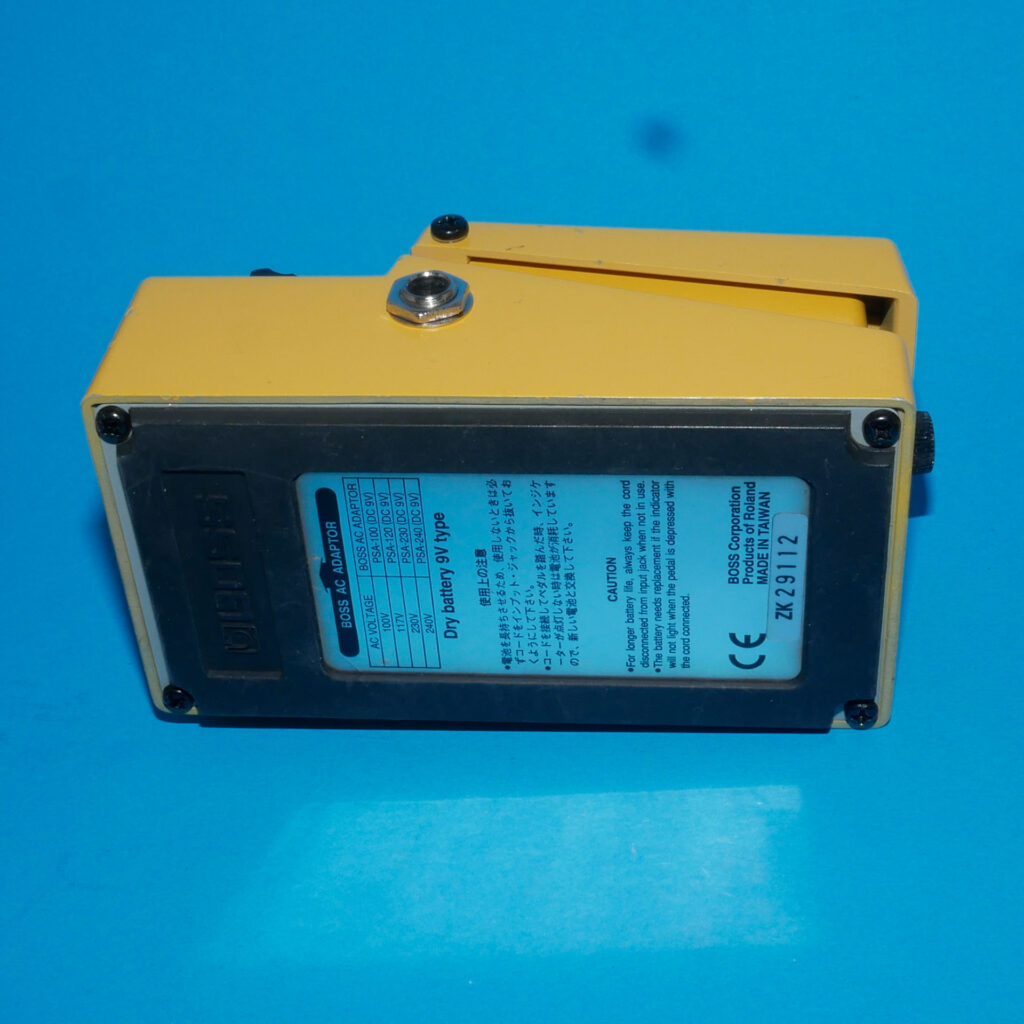 Summary Boss OD-3 Overdrive
Facts
Made in Taiwan
Size: 73x129x59 mm (WxDxH)
Weight: 400 g
Power: 9V(20mA)
Connections: Input, output, power supply
Knobs: Level, Tone, Drive
Plus
The standard overdrive sound
Great Booster
Great price / performance ratio
Minus
Takes some space on your pedalboard