Reading Time:
3
minutes
Reading Time:
3
minutes
Controlling is sometimes everything. As a musician you would like to control for example your volume. Therefore special volume pedals are available. But sometimes you would also like to control in a live setting your intensity of your reverb or the delay time of your delay pedal. A pedal like the AMT EX-50 expression pedal is built for this challenge.
Exterior of the AMT EX-50
This expression pedal comes in the so called mini pedal format. It is a very small pedal, which is only 11 cm long. The advantage is quite obvious. You save a lot of space on your pedalboard.
On the other hand, you have to get used to the much smaller control level and additionally if you are a tall human being with big shoe sizes, you will definitley have your problems to control everything in a smooth way.
Big plus for the pedal is the way how it is build. No plastic, only metal and rubber. I think even an elephant could stand on it and it won't break.
It comes in a white standard box, not very fancy but you don't buy pedals because of the box – or do you?
Functionality and possibilities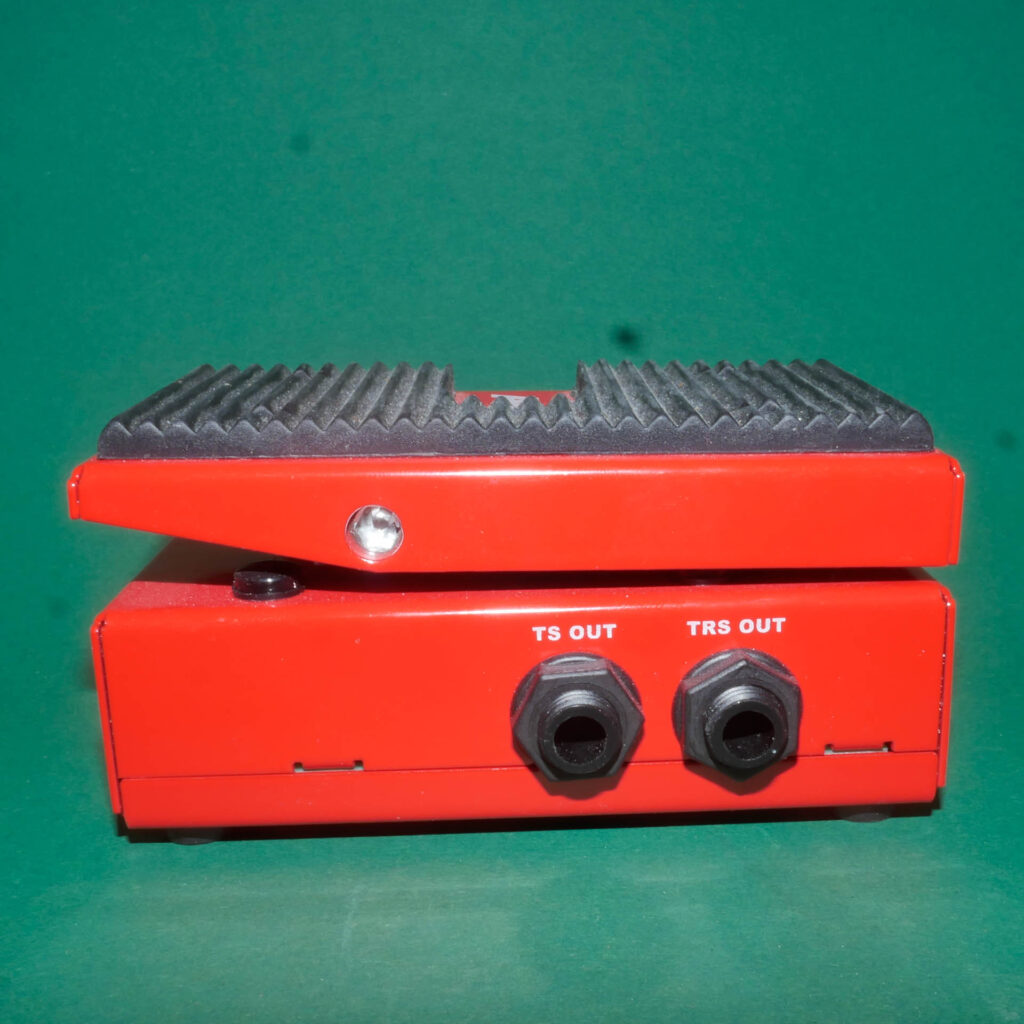 Main function of the AMT EX-50 is to control your other devices. The pedal is quite versatile. It is changing the value of any effect depending on the connected device. Therefore you have got a TRS and a TS connection, which allows you to control not only one but two different devices at the same time.
You have got also the possibility to switch between the normal and invert mode. So you are really flexible now for the controls of your pedals
Feeling and usage of the AMT EX-50
The range of the pedal is ok. By using a big pedal you got probably at better feeling in your feet, especially when you wear big shoes. But it is fine for most of the people. Once you found the right position of your foot it will be totally ok.
What you have to keep in mind, is the fact that the AMT 50-EX is really small and therefore should be fixed on your board. Otherwise you will probably kick it our of your way.
Summary AMT EX-50
The AMT EX-50 is a very useful expression pedal with a variety of functions. It should fit on every pedalboard, because of its small size. Of course you have to get used to it, if you compare the feeling for controlling your pedal
✓ Mono and stereo jack outputs
✓ Two modes: Normal + inverted
✓ Simultaneous control of two separate devices
Facts
Resistance value of the potentiometer: 25 kOhm
Switch: Inverted/Normal
Connections: 6.3 mm jack and 6.3 mm stereo jack
Dimensions: 62 x 110 x 58 mm(W/H/D)
Weight: 450 g
Made in Russia
Plus
Very pedalboard friendy
Can control up two separate devices
Build like a tank
Minus
Not very comfortable, if you have a shoe size plus 44
Has to be fixed on a pedalboard